Environment´s information
THE VALLEY PIRÓN

As the simple things, the name Peñarrubias del Pirón comes from the limestone rock of the gorge that is the gate to the village and the surname of the river of this area. The close environment of Peñarrubias keeps many surprises to the traveller both by the landscape as by the diversity of flora and fauna. The river next to the village keeps its natural charm and even it will let watching the "cangrejo señal (signal crab)" that it has been converted into another inhabitant.

In the path of the river there are ashes and willows. The holm oak forest is the green cloak that dominates the landscape; we will not find great samples, but small shrub oaks that owing to its features can support extreme conditions both in winter as in summer. The flora that predominates is got used to the lack of water and it is mainly aromatic such as thyme and lavender.

If we follow along the shore, less than one kilometre far away we could enjoy a beautiful forest with leafy trees such as willows, ash and elms mixed with blackthorn, brambles and wild roses. Any time of the year allows us nice walks, but it is in autumn when we will enjoy special moments with sundowns that will be mixed up between the leaves that fall down by the breeze of the valley.

Peñarrubias de Pirón
It belongs to the sub region of the valleys of Pirón and Polandos and Llano. It is on the shore of the river Pirón. We stand out of its buildings the Romanesque hermitage of Our Lady of Octave at the top of a hill, and it has carved the aqueduct of Segovia in one of its small channels and a siren in another; inside there is a baptismal font. The "Bread cooker" also stands together with the forge and its original bellows. The holidays are celebrated during the Octave of corpus, standing out the Friday before the entwined branches to the Virgin for the procession on the Sunday, where "jotas" are danced while the flutes and the small drums sound.
Tours
Piron River Valley, Romanesque Chapel of Our Lady of the Octave, The Cooker, La Forge, Otones, Cantimpalos, Turégano, Segovia Capital, The Farm, The Natural Park of Duratón River Gorges, Pedraza, etc ...
Activities
Hiking, bicycle routes, mycological routes, monumental routes, canoeing, caving, cuisine routes, wildlife watching, fisheries, etc…
WHERE TO GO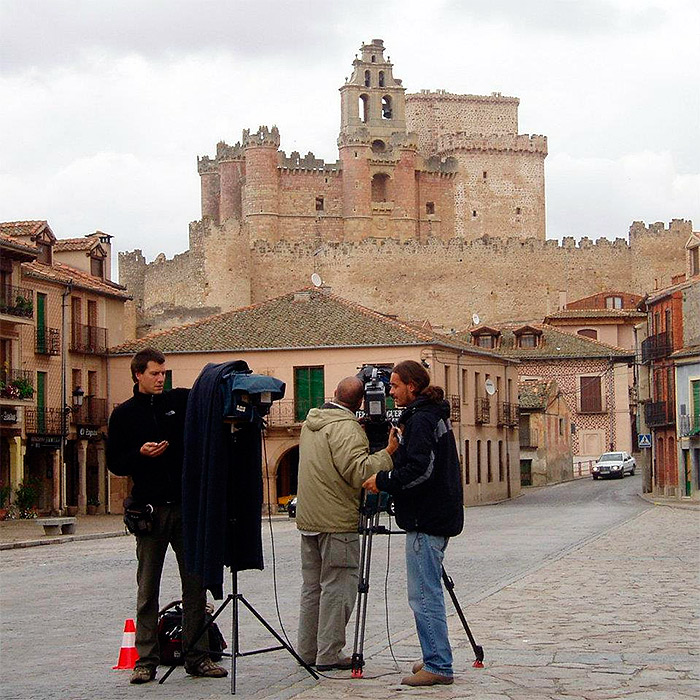 Castillo de Turégano
Es uno de los castillos más originales de España al incorporar en su interior una no menos notable iglesia románica de tres naves, planta poco habitual en la provincia de Segovia. Fueron declarados Mo...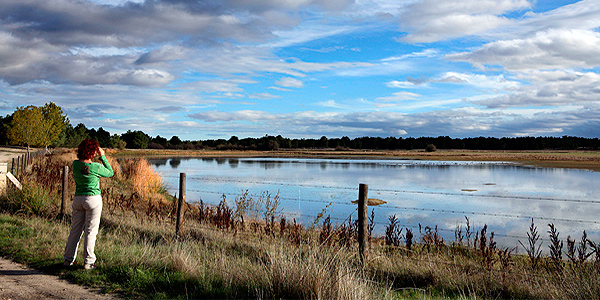 Lagunas de Cantalejo
Se encuentran situadas en la zona centro norte de la provincia de Segovia, en un área situada al oeste de la población y a una distancia comprendida entre 4 y 5 km. de ella. Existen un total de veint...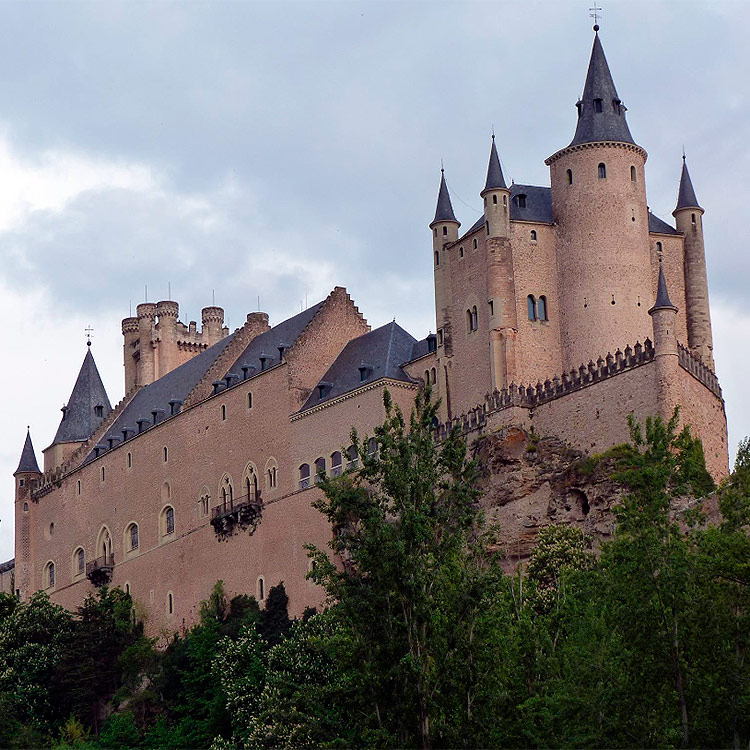 Alcázar de Segovia
El Alcázar de Segovia es uno de los monumentos más destacados de España, que se alza sobre un cerro en la confluencia de los ríos Eresma y Clamores. Construido entre los siglos XII y XVI, fue numerosa...
UPCOMING EVENTS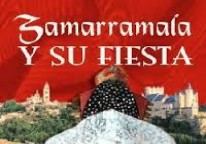 Fiesta de Santa Águeda
En Zamarramala, del 9 al 11 de febrero
Las mujeres se convierten en protagonistas de la jornada y dueñas del pueblo por un día. El origen de la fiesta se encuentra en el año 1227, cuando los moros ocuparon el Alcázar de Segovia. La func...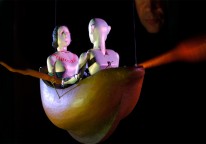 Titirimundi
En Segovia, del 14 al 19 de mayo
Titirimundi es un proyecto teatral destinado a la difusión, el fomento y el desarrollo de las artes de la marioneta. El festival promueve el teatro de títeres como una forma artística de raíz tradi...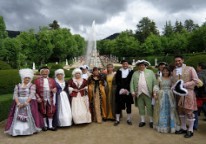 Mercado Barroco
En La Granja de San Ildefonso, del 31 de mayo al 2 de junio
En el año 2001 el Real Sitio de San Ildefonso celebró por primera vez su Mercado Barroco con la pretensión de evocar el ambiente, el devenir, de es espacio singular tan unido a la vida, a la ciudad. ...